The WTCA General Assembly (GA) is the association's premier annual event, gathering representatives from member World Trade Center (WTC) businesses and their business networks. In 2023, the WTCA GA focuses on business opportunities across the continent of Africa, bringing together new and expanded opportunities not only to/from Ghana, but all nations. The exclusive roster of attendees includes leaders from business, government and international organizations. With the theme of "Towards African Economic Integration and Enhanced Global Presence," the 2023 GA promises to be a unique and engaging event, demonstrating the strength of the WTCA network and focusing on business opportunities on the African continent with buyers, sellers and investors in:
SECONDARY SECTORS
Food Processing, Manufacturing, Building and Construction (Real Estate)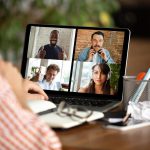 TERTIARY SECTORS
Banking & Finances, Retailing, Information & Communication Technology (ICT)
The 2023 WTCA General Assembly begins in:
Stay informed by news & Events
We offer you the best in what we do by creating soft-landing pad for international commercial interests seeking to take advantage of exciting opportunities in Africa.
Ghana is a country of 31 million people with a fast-growing, young, globally and digitally connected population. Many Ghanaians have strong personal or business ties to the United States, and a strong affinity for American brands and technology.
Ghana is the third largest U.S. export market for goods in Sub-Saharan Africa. 
Beyond its traditional industries of agriculture, mining – and more recently, oil and gas production – Ghana's digital, financial services, education, and franchising sectors are growing fast. 
Ghana's developing healthcare system, tourism sector, roads, rail, shipping, and port infrastructure offer opportunities for U.S. companies.
Ghana's Atlantic ports and daily direct flights from the United States make it an excellent platform for doing business in Africa. As the host to the new African Continental Free Trade Area (AfCFTA) Secretariat, Ghana is at the heart of Africa's transformative regional integration and is a great place to launch your business strategy for the African continent. 
In 2022, the country is experiencing a period of fiscal tightening as the government grapples with balancing its growing deficits and debt financing obligations. Nonetheless, Ghana's medium- and long-term growth prospects remain strong.
Ready to Share a Space with?
Our professional team is here to create the right condition for business and leisure, quality service and competent staff has made WTC Accra the hub for the business community in the sub-region. Contact us today and get a free estimate.

A key contributor to prosperity and inclusive economic growth in Africa through the promotion of good trade and business services.